STIGA SBP375 Backpack Blower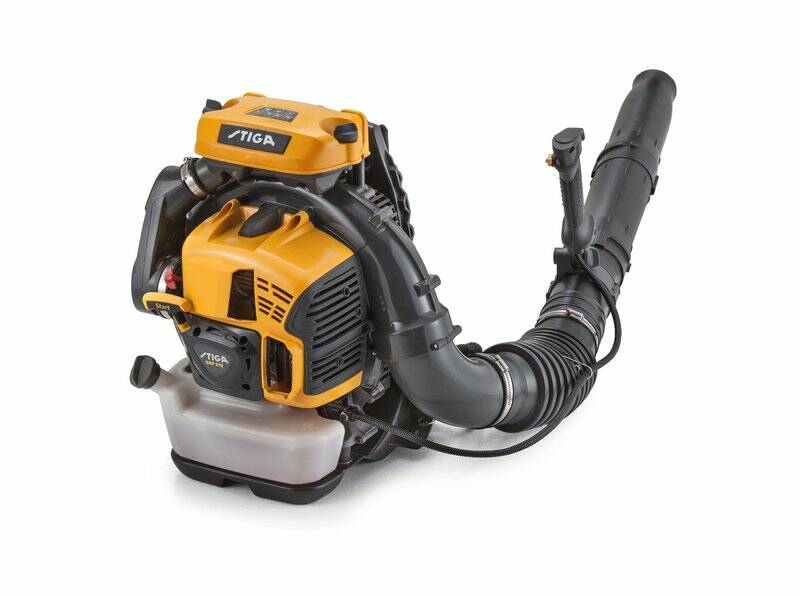 Integrated controls: The controls are conveniently located on the adjustable joystick.
Accessible air filter: The quick-release system allows immediate access to the air filter for maintenance.
Padded rucksack: The padded double rucksack harness allows you to carry the device well-balanced on your back for less tiring operation. making the job less tiring
Low fuel tank: The fuel tank is located within the lower section of the leaf blower and has a 2.1 litre capacity.